Founder – Bill Houston
Twilight's founder, Bill Houston, was born in Toronto. A child of first-generation Canadians, his mother's parents were born in Germany and his father's parents were born in Scotland.
Bill graduated high school in 1987 and attended Humber College in Toronto for CNC Programming and Operating. During his breaks from school, he worked in production and installation for an Etobicoke signage company.
Upon graduation, Bill worked in a machine programming and operating role for a manufacturer of industrial floor cleaning machines. Bill continued to help the signage company on weeknights and weekends as much as he could while working his new full-time job.
Twilight's Early Beginnings
After a downturn in business in the late 80s, the owner of the signage company where Bill was working started looking to sell off his manufacturing branch. The company was looking to downsize and only retain the servicing and installation branches of the business.  
Bill saw an opportunity to start his own business. 
Bill quit his regular job, and at 20 years old with his first son William 3-months away, he began the arduous task of building Twilight Signs. 
Slow Start
For the first 18 months, Twilight Signs operated as a subcontractor of Bill's former employer. More than 90% of the business activity in 1990 was derived from that relationship, and Bill found himself working 90-hour weeks.
However, the relationship was fairly restrictive and Twilight was unable to expand under those conditions, so the company became fully independent in early 1991. Twilight had severed the agreement with Bill's former employer and began cultivating its own relationships with customers.
Up in Flames
Twilight Signs operated for several years out of the original production facility, on Martin Grove Rd. in Etobicoke ON. There was steady growth for the first few years, until it came to a sudden halt in 1994 when a fire at the facility decimated the company. 
An electrical issue had ignited a fire in the middle of the night, and there was a loss of nearly 75% resulting from the fire. Most of the existing equipment had been destroyed, and several ongoing projects were ruined and restarted. Luckily, there were no injuries resulting from the fire and the damage was purely economic. 
All companies experience adversity, particularly those that have survived for decades. This was just another hurdle in the Journey of success for Twilight.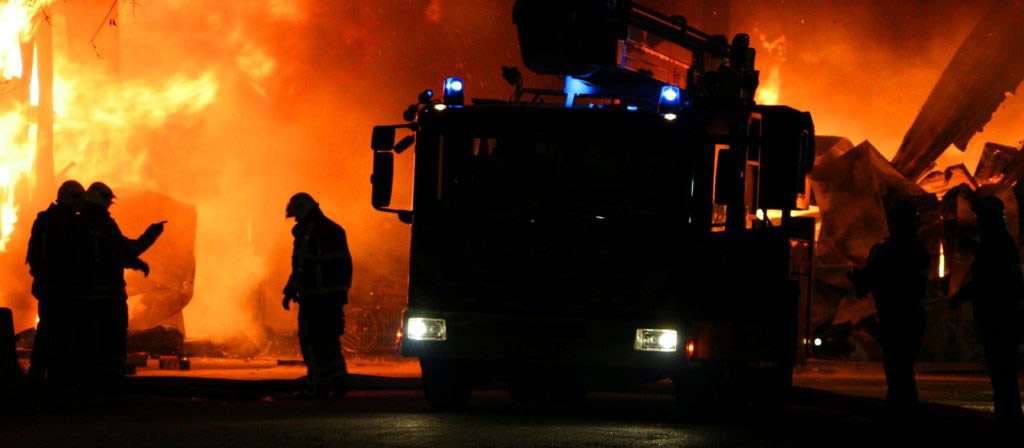 Growth in the 90s
Throughout the 90s, Twilight Signs became a valued signage partner for many recognizable brands, such as: 
During this growth period in the 90s, Twilight Signs grew by a 10x multiple despite the setback with the fire and had about 15-20 full-time employees by 1999. We have built a quality team full of hard-working individuals that believe in our core values. 
Twilight Signs had also ventured into international territory and became an established presence in the sign and branding industry by the year 2000. 
Twilight Signs in 2023
Twilight Signs currently employs more than 50 employees and we regularly assist our partners throughout North America, to become a truly global partner as well. We've been involved in projects in the US, Mexico, Denmark, Switzerland, Serbia and China amongst many others.
Visit Our Partners on our website for a snapshot of all the brands we've partnered with in recent years.
While Twilight Signs started out as a manufacturer, we are now a full-service solution provider. We have a design department that produces renderings and innovative concepts to kick-start our projects.
We have a comprehensive project management team that handles the permitting process and all the required logistics.
Our manufacturing team is stronger than ever, and they are supplemented by an installation and servicing team that handles the installation for our projects. We are able to service existing signage to repair and maintain our client's signage when needed.
Visit our Why Twilight page to learn more about Twilight's proven method for success.
You can also visit our Team page to learn about some of the great people on our team today!
Bill Houston in 2023
Twilight Signs is much bigger than Bill Houston now, but he remains involved as a visionary for the company. Bill travels to Europe and Asia regularly to meet with various partners and stay ahead of the next trending concepts in global signage. He has passed along his wisdom to the sizeable team at Twilight, and he continues to make himself available during the creative brainstorming process for certain projects.