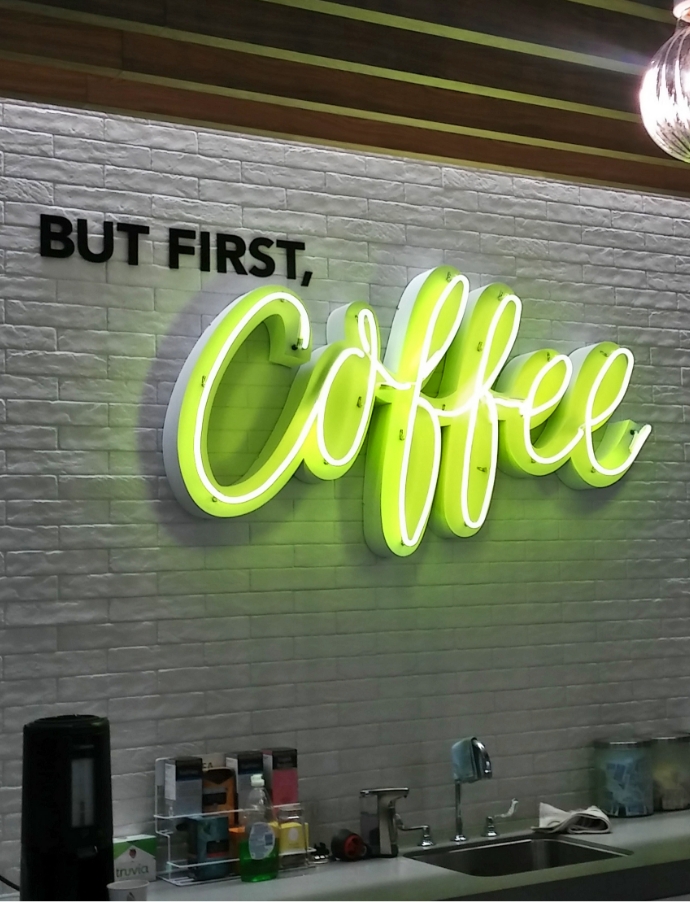 Effortless Management
With experience managing vast national programs, we eliminate your headaches. From inspiration to installation, we take on every step. Check out our "Weekly Update" example to see how we keep you informed every week.
Design Leadership
We're builders with creativity at the heart of everything we do. Our team actively contributes to the design of every project, and with our award-winning design and fabrication expertise, we make sure every project stands out.
Versatility
Our ability to manage both interior and exterior signage elements is fairly unique. Whether it's an exterior pylon, interior wayfinding or anything in between, we can keep all your branding under one roof.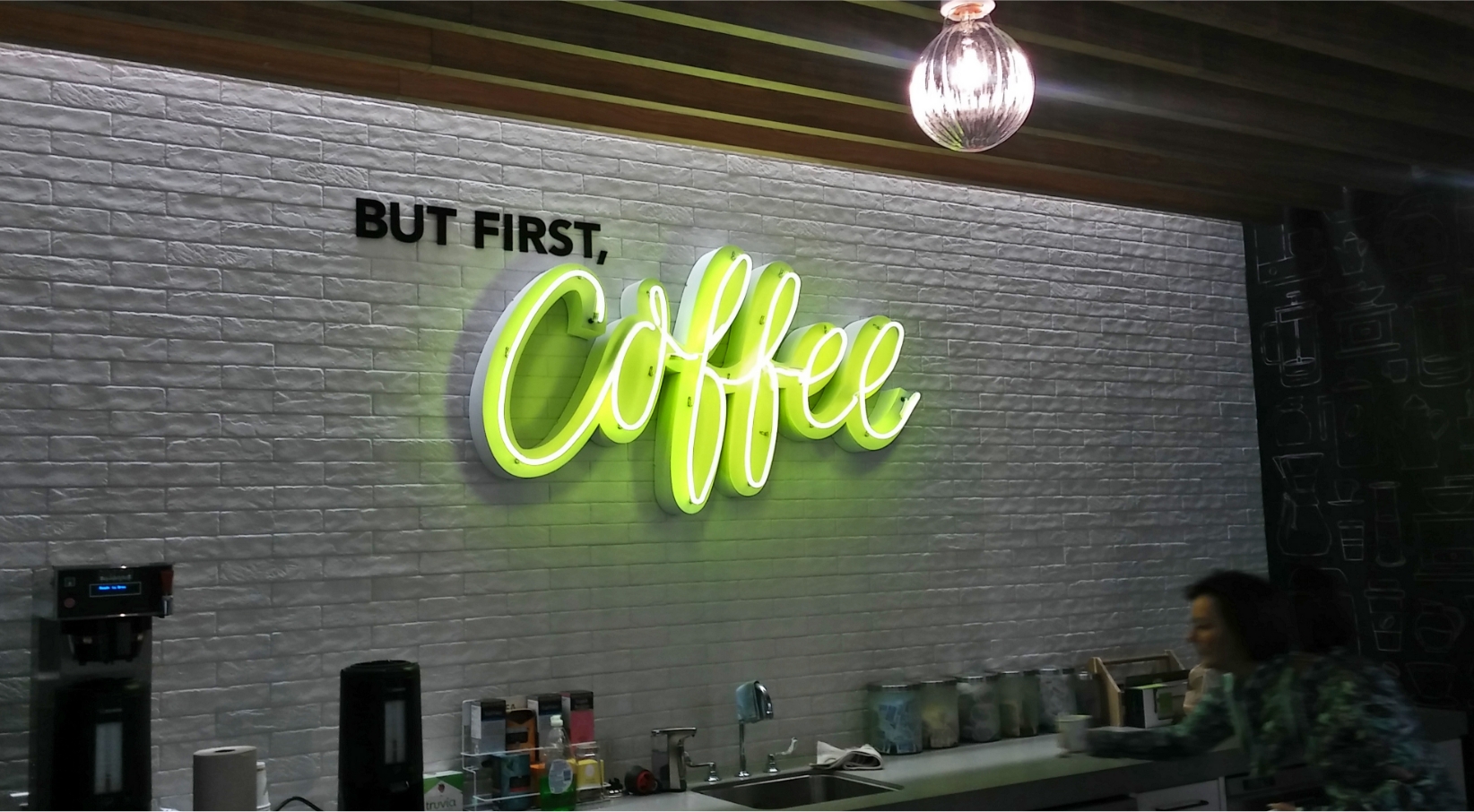 You need a team who understands your vision
You want experts who can execute effectively
You deserve premier craftsmanship and service
You want a stress-free way to achieve your goals
Weekly meetings
We recommend a weekly discussion between our dedicated project manager and your project lead. This provides a scheduled opportunity for us to seek clarification, answer your questions and make sure the lines of communication are open.
Weekly updates
Once every week (usually on Fridays), you'll receive a document outlining the status of each element on the project, which clearly calls out any action steps required from you. This reduces your effort to keep track of the project and provides a reliable touchpoint every week for us to stay on track.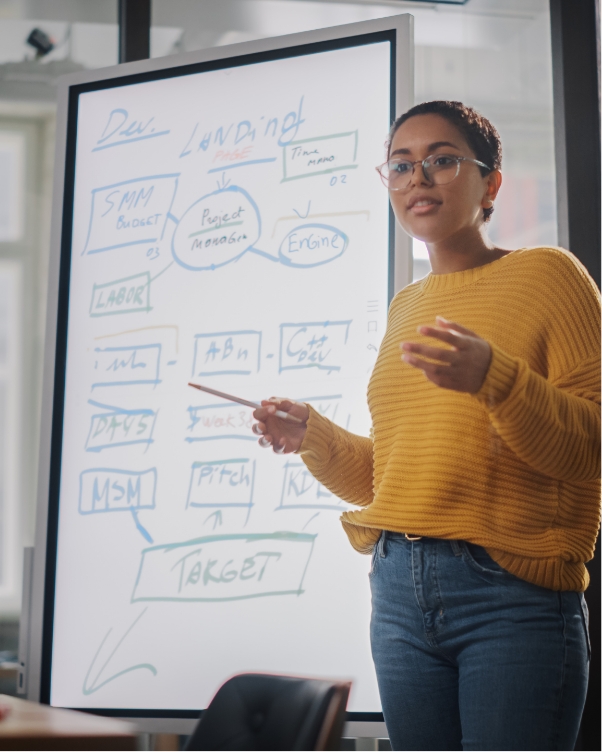 Integration with Designers
We have experience integrating with the best designers in the country. Assuming your design team will take an active role in the project, we can coordinate directly with their team to ensure their design vision is achieved and include them in weekly updates and meetings to keep them engaged.
Dedicated Project Manager
Once the project is awarded, we'll have a dedicated project manager oversee the project from our end. You'll have one point of contact throughout the project, making it easy to collaborate with our team with a devoted person to answer all your questions.
Discover
In this phase we dig in to understand your goals and project requirements, completing initial research including audits and code checks, early site surveys, and a review of your brand standards to help inform the design phase. A proactive code check and site survey can ensure that the finished product is compliant with city regulations and has the necessary features to accommodate the landscape (electrical sources, fasteners etc.) Early site checks can help avoid unforeseen challenges and costly adjustments at the later stages of the project. 
Our team will work with you to create a scope for the project, discuss what you need, and define the desired outcome. We will then plan a timeline for the ensuing steps for the project. In this phase we're looking to gain as much insight as possible into the vision for the signage, so we can begin the creative process amongst our team 
Design
Our team undergoes a creative process to build artistic renderings and detailed shop drawings for the project. This provides our partner with a realistic expectation about the finished product. This process also allows our design team to propose multiple options when needed to spitball options for our clients. Our designers will look at the project scope and build possible renderings to fit the requirements to find the best structure and look for you. 
Plan
Our proactive planning lightens your load and keeps you informed every step of the way. Experienced project managers take care of it all, from concept development and design to site surveys and permitting – down to the final installation. 
Build
Skilled fabricators, welders, painters, technologists and artisans bring the signage vision to reality. Bring on your custom and complex projects: if you can imagine it, we can make it.