Transforming the Nike Store at Yorkdale Mall
When it comes to creating an unforgettable shopping experience, every detail matters. At Twilight, we take pride in transforming spaces into captivating environments, and in our recent collaboration with Astound, we transformed the signage for the Nike store at Yorkdale mall. From the iconic Nike checkmark that greets visitors outside to the mesmerizing illuminated box adorning the staircase within, our team worked diligently to elevate the brand's presence and provide an immersive atmosphere for shoppers.
Captivating Exteriors:
The exterior of a store serves as its first impression, and we aimed to make it a lasting one. Our team meticulously designed and installed the striking Nike checkmark that proudly stands outside the Yorkdale Mall store. Crafted with precision and attention to detail, the sign represents the brand's identity and creates an inviting atmosphere for passersby and potential customers.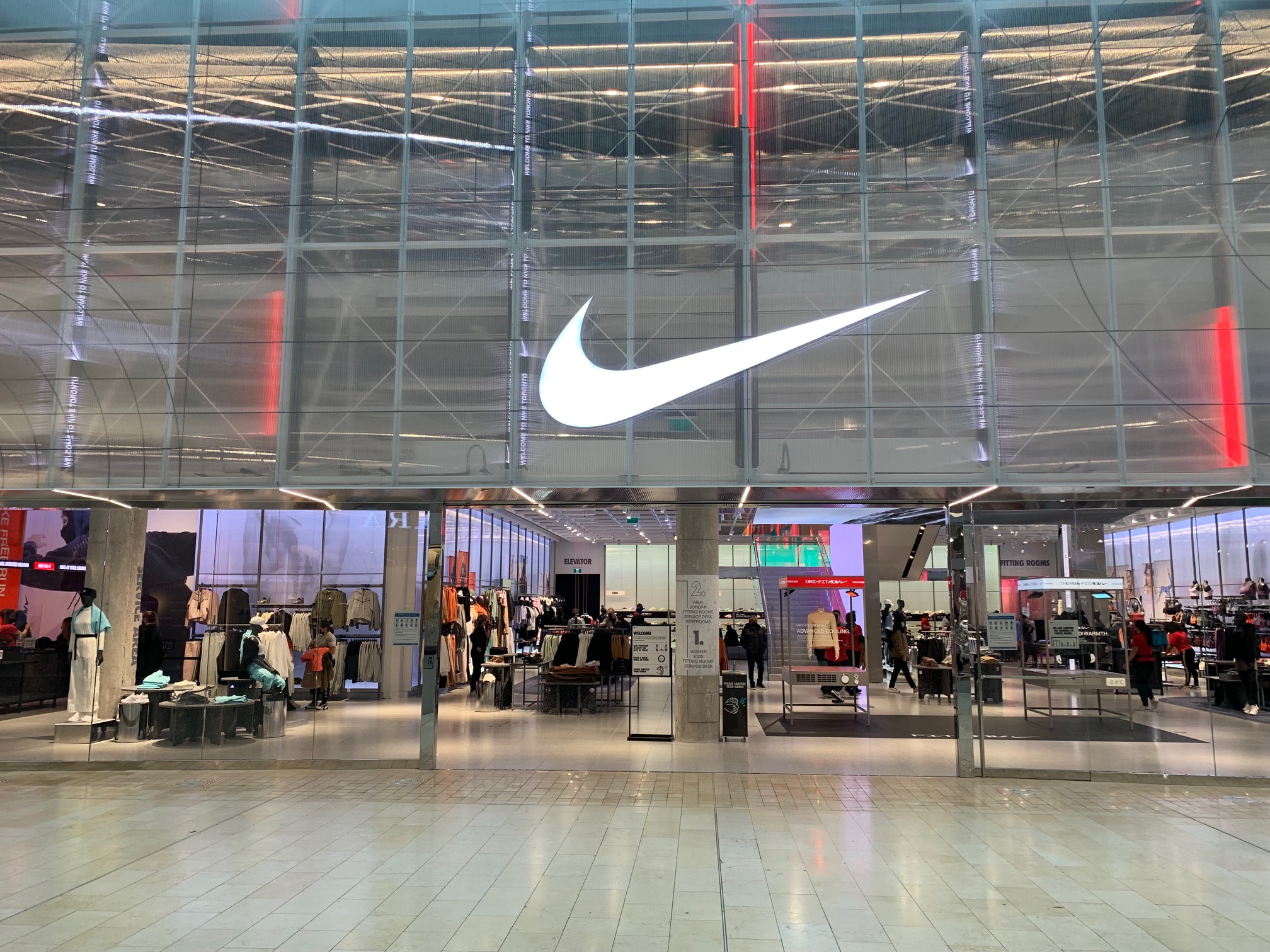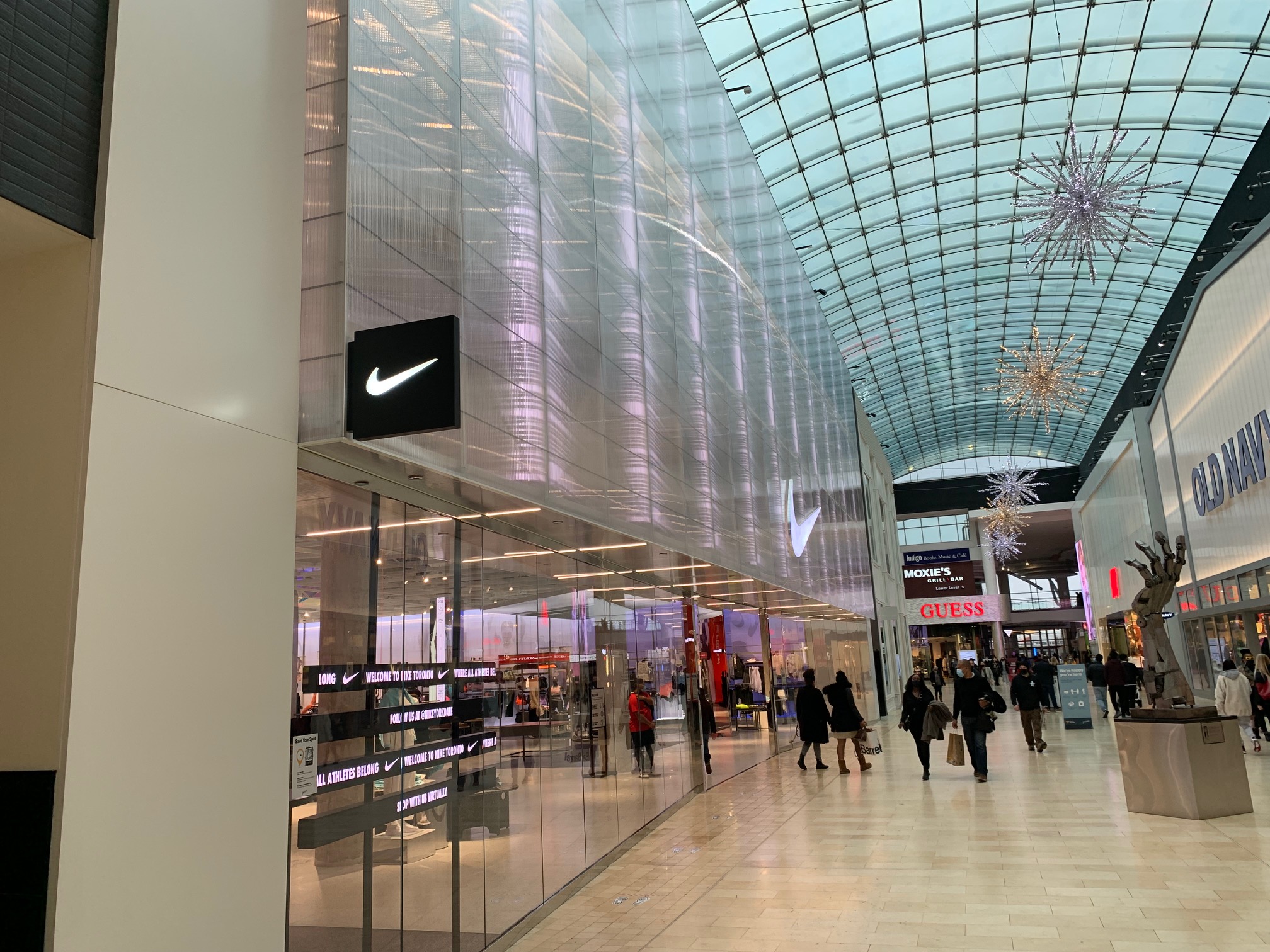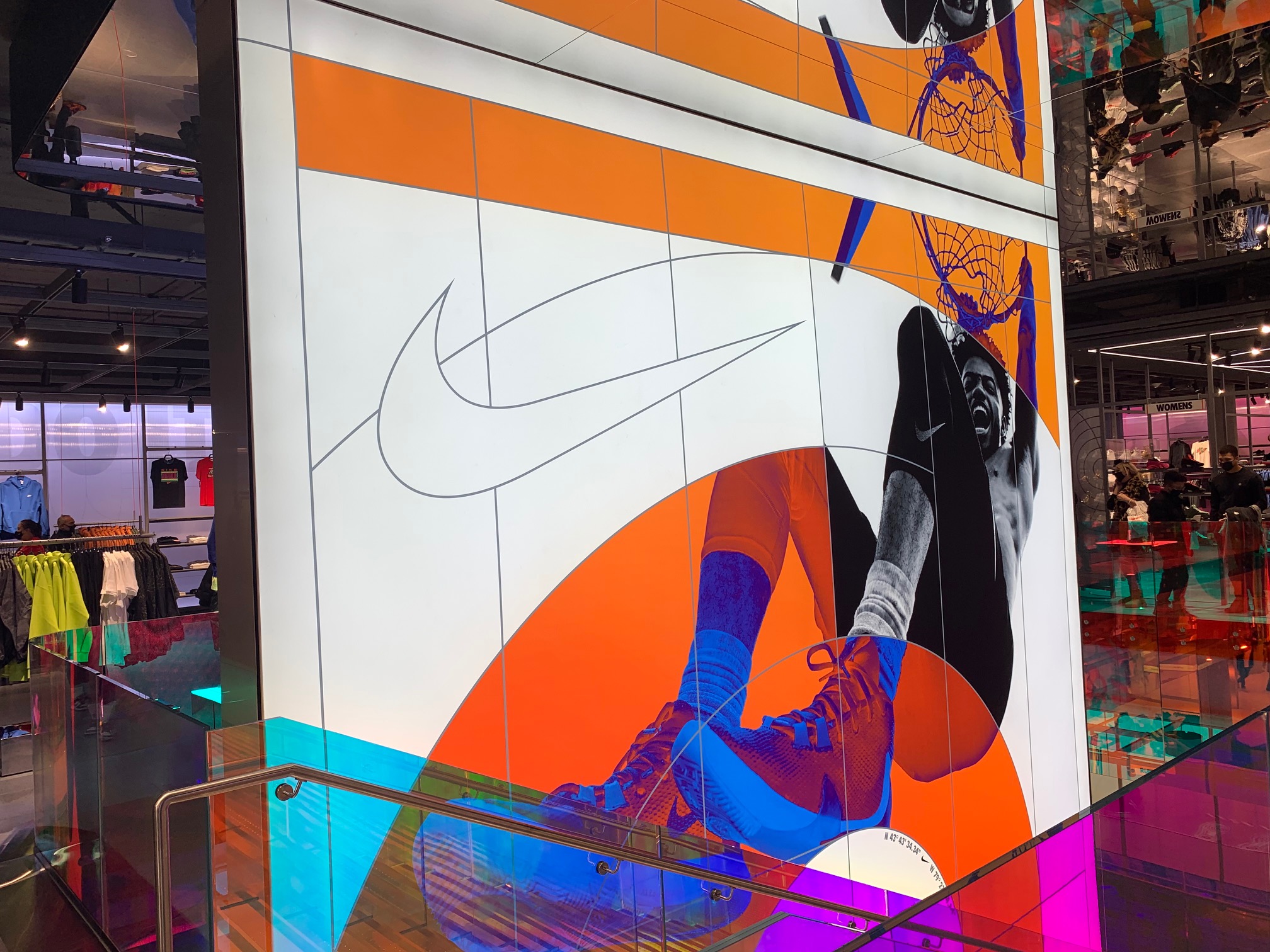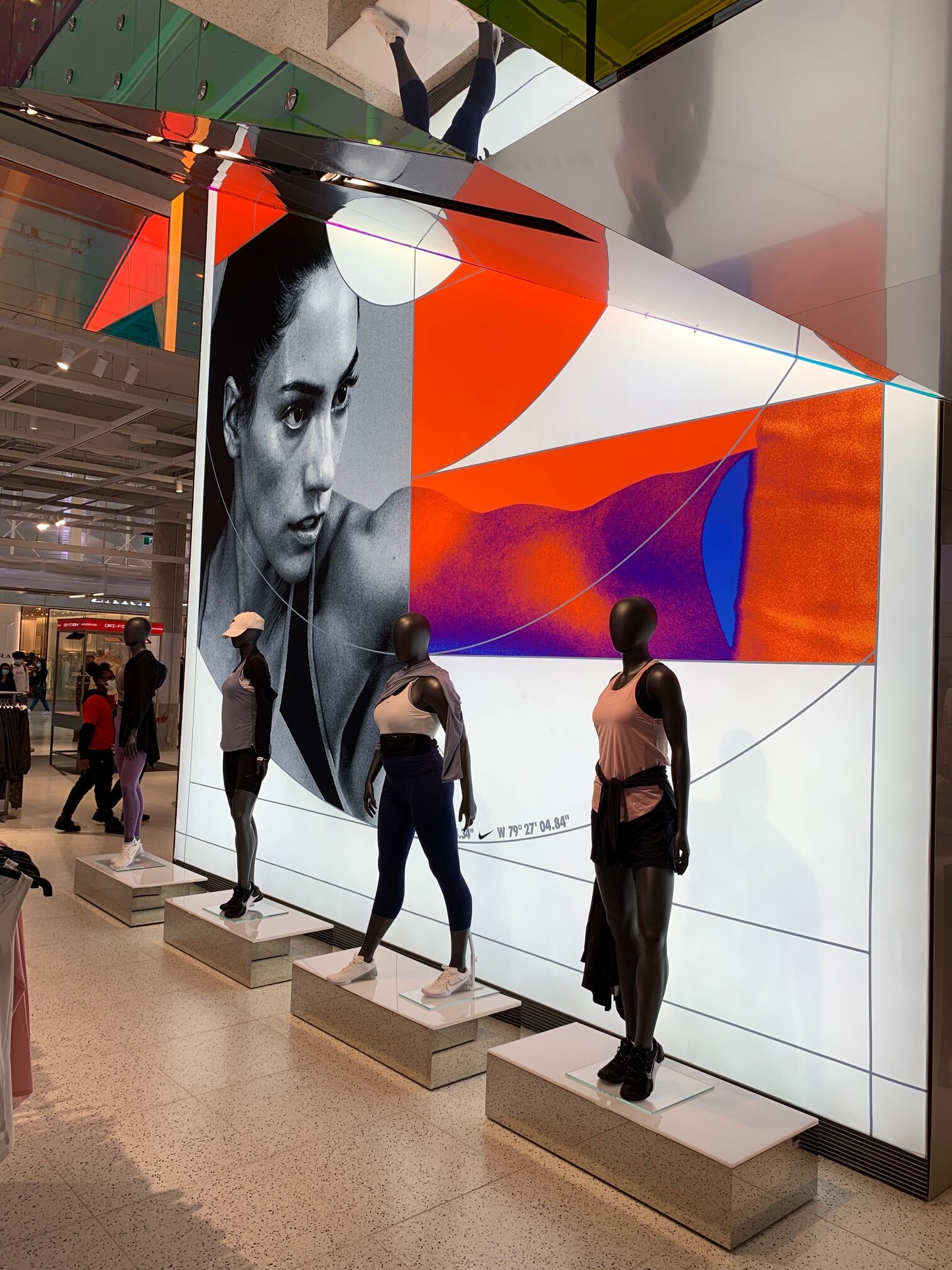 Illuminating Interiors:
Stepping inside the Nike store is meant to be an experience in itself. To enhance this experience, we conceptualized and executed the illuminated box installation by the staircase. This dynamic and visually captivating element guides shoppers and serves as a focal point within the store. The interplay of light and design captures the essence of Nike's innovative spirit while guiding visitors through the store's offerings. Check out our Interior Branded Spaces page to see more of our offerings.
Behind the Scenes:
Creating remarkable signage involves more than just the finished product. At Twilight, we believe in a holistic approach encompassing conceptualization, design, fabrication, and installation. Our team's dedication and meticulous attention to detail make projects like the Nike store at Yorkdale Mall come to life. From the initial brainstorming sessions to the final installation, every step of the process is a testament to our commitment to excellence.
At Twilight, our passion for creating extraordinary environments drives us to push boundaries and redefine spaces. While we transformed the signage for the Nike store at Yorkdale mall, the collaboration with the Nike store at Yorkdale Mall exemplifies our ability to seamlessly blend creativity with functionality, resulting in signage that enhances the store's appeal and creates an immersive brand experience. We are honoured to have contributed to the transformation of the Nike store and look forward to continuing to innovate and inspire in all our future endeavours.